THE INFINITE CIVIL CONSTRUCTION DEMANDS CONTAIN EXCLUSIVE SOLUTIONS, DEVELOPED FOR THE MOST DEMANDING APPLICATIONS. AN EFFICIENT PRODUCTION LINE WITH MODERN EQUIPMENT AND HIGH PRODUCTIVE CAPACITY.
FACTORY AND SIX UNITS OF DISTRIBUTION, TOTALIZING 14.000 M² OF AREA TO MEET OUR CUSTOMERS WITH THE MAXIMUM EFFICIENCY. THE PROJETO ALUMÍNIO FACTORY HAS AN ANNUAL PRODUCTION ESTIMATED IN 1.1 MILLION M², WITH OPTIONS OF PRODUCTS OF VIRGIN POLYETHYLENE NUCLEUS, RECYCLED POST INDUSTRIAL AND FR (RESISTANT TO FLAMES).
THE PANELS WITH THE PROJETO ALUMÍNIO´S BRAND CONQUERED THE TRUST OF THE MARKET WITH COATING WORKS OF VARIOUS SIZES IN ALL BRAZIL.
IN ACCORDANCE WITH THE HIGHEST INTERNATIONAL STANDARD OF MARKET AND WORLDWIDE SAFETY STANDARDS, THE ACP PRODUCED IS EXPORTED TO VARIOUS COUNTRIES.. SPECIAL PRODUCTS LIKE FLAME RESISTANT PANELS, ARE ALREADY USED BY EUROPEAN AND AMERICAN ARCHITECTS.
MEASUREMENTS, PAINTING, TEXTURE AND EXCLUSIVE THICKNESSES ARE A DIFFERENTIAL THAT WE OFFER TO OUR CUSTOMERS. PROVIDING MULTIPLE AND INNOVATIVE SOLUTIONS: THIS IS OUR SPECIALTY.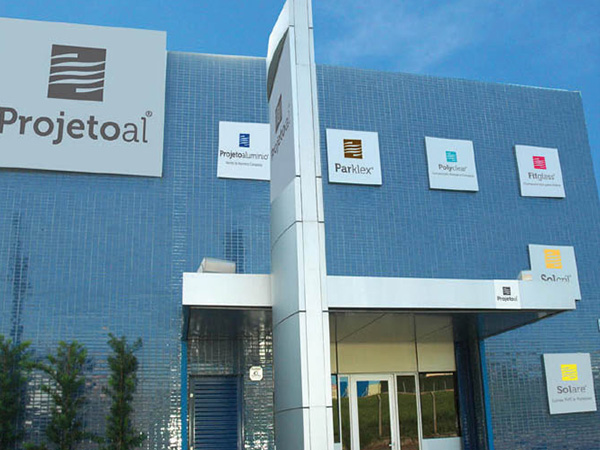 Bauru SP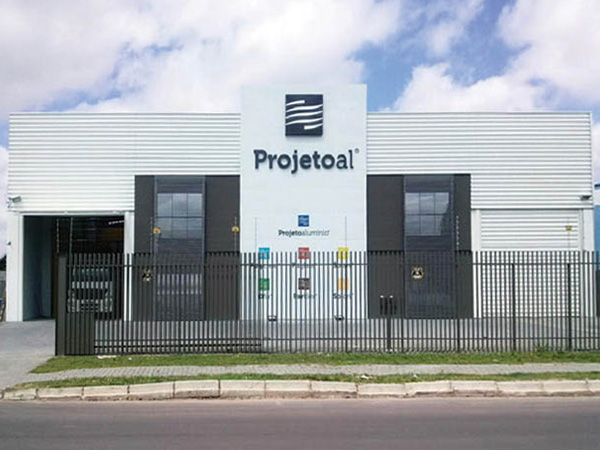 CURITIBA PR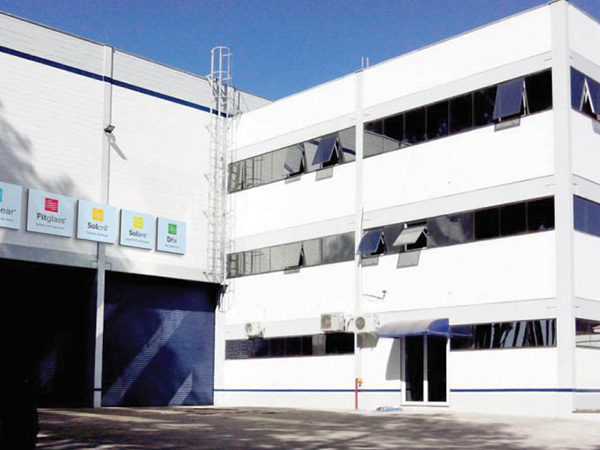 GUARULHOS SP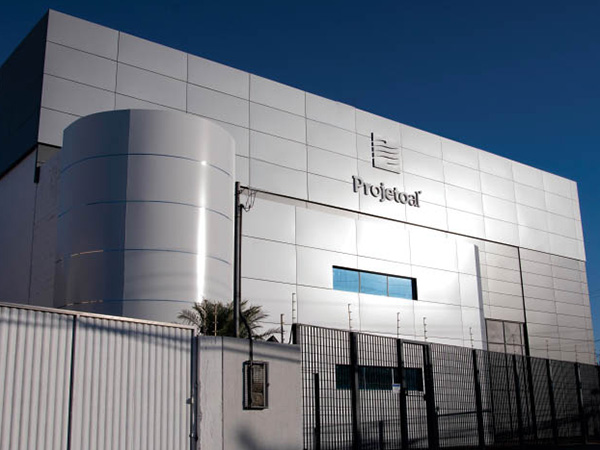 VITÓRIA ES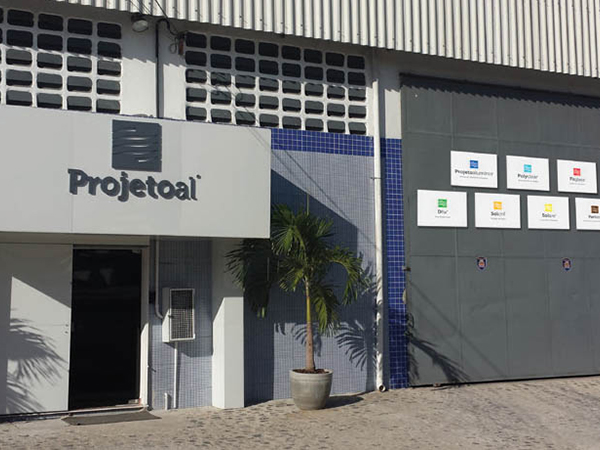 RECIFE PE